Bendigo Four Wheel Drive Club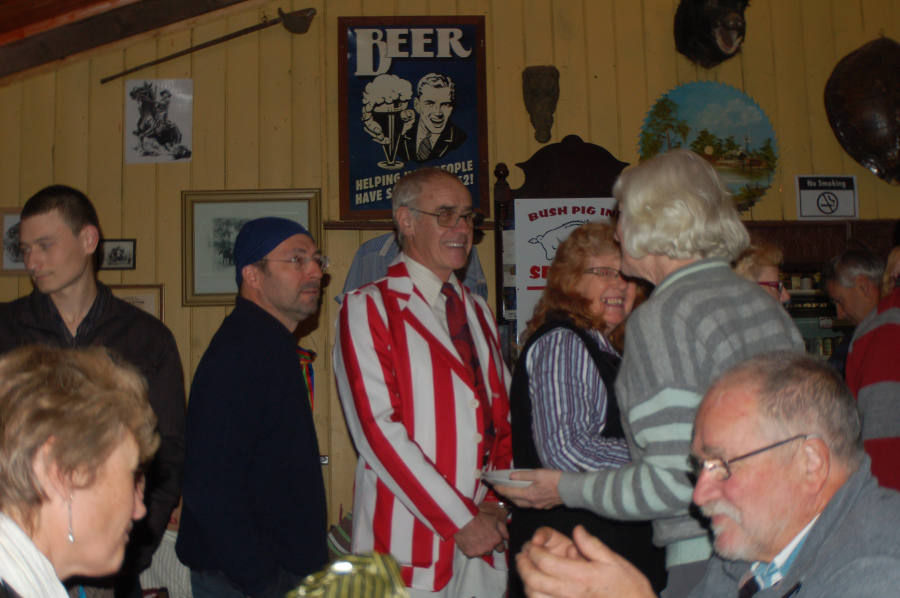 Over the weekend of 12th and 13th October 2013, our club celebrated 30 years of incorporation and it was great opportunity to meet past members and rekindle friendships.
The main event held on Saturday evening was dinner at The Foundry Hotel where the club has held our general meetings for several years. The dinner was attended by over 120 past and present members who reminisced about the clubs achievements, community involvement, trips, social events and the odd mishap or two!
During the evening a video from early days was played along with photographs from various trips over the years. The venue was adorned with past memorabilia including old jumpers, t-shirts, badges and hats and a collection of original minutes, trip participation lists and old magazines for members to flick through.
Former club President, Edgar Burtscher acted as MC for the night who kept the proceedings on time. Current President, Nathan Dean welcomed guests and spoke about the achievements of the club and future commitments to promote responsible four wheel driving around the countryside. Four Wheel Drive Victoria President, Damian Stock attended and acknowledged the significance of the club reaching this milestone and presented the club with a plaque.
On Sunday, those members who wanted to continue the celebrations or who couldn't attend the Saturday dinner, attended the clubs' training ground out at the Epsom clay pits. A BBQ to thank members was held and an obstacle course was set up where cars were put through their paces.